Lyricist, Guitarist, Percussionist, Vocalist and Road Manager Steve Brenner, of Richfield Minnesota, Frederick Moore's best friend.
"I met Steve when we were 8 or 9 years old. We went to Elementary, Junior High, Senior High school and the University of Minnesota, together." Brenner and Moore formed a songwriting duet called "THE" in 1967. Later, Brenner filled in when departing members of Skogie and the Flaming Pachucos left Frederick as the only vocalist left in the band. "Steve filled in on harmony and percussion when Wingo, Partridge and Rogers departed." When Goldstein hired Peterson and Galles both lead vocalists and multi-instrumentalists Frederick drew the lot of informing Brenner, Gasterland and Kudera. "That was one of the hardest things I've ever had to do...I cried when I told Steve."
Later when Skogie 's Road Manager was laid off Brenner once again came to the rescue. "Steve spent many years on the road with us. It was great to have my best friend with me as we travelled the continent. It was just like when Steve and I had hitch-hiked around Northern Europe a few years earlier." Brenner moved to Los Angeles with the band. Once in California, Steve got married, had a son (John Lennon Brenner) and moved to the Mojave Desert to become a teacher in the Hesperia California school system.

(Note: this bio is a work in progress)
---

Brenner, Gasterland, Kubera, Goldstein April 1971. Skogie & The Flaming Pachucos (v3)
---
AUDIO ARCHIVE:
---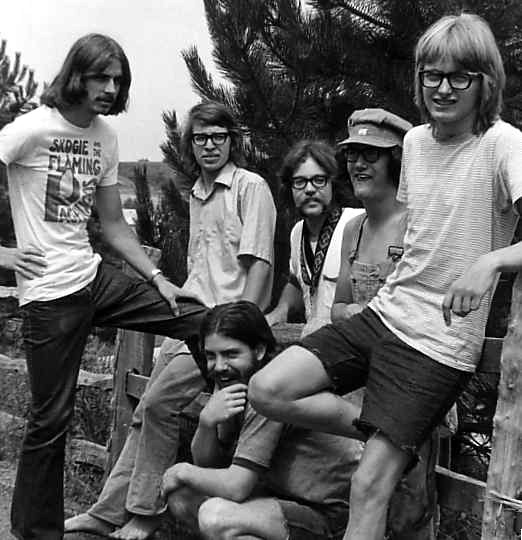 Brenner, Goldstein, Kubera, Greenberg, Gasterland, Moore. Summer1971 in Edina, Minnesota. Skogie & The Flaming Pachucos (v4)